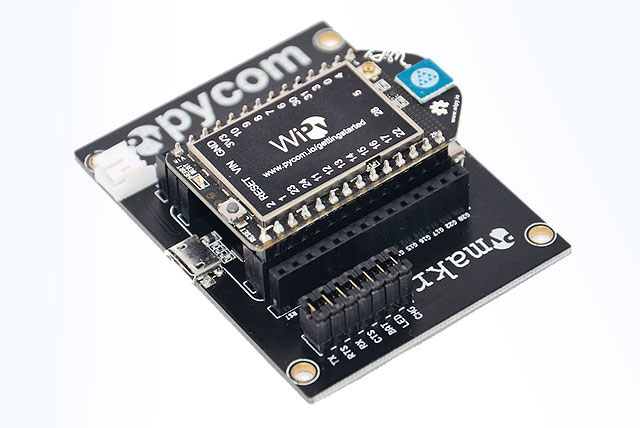 The WiFi IoT Development Platform that runs Python in Real Time, and features the perfect blend of power, friendliness and flexibility.
The hardware specs are nice, but the coolest part is that they are super easy to use, with a powerful and intuitive Python API to take advantage of every feature of the hardware.
It works just like the Python you are used to work with on a computer, so the learning curve is minimal.
The modules are available from the links below and Mesh-Net in collaboration with Pycom can assist you to get your product up and running as quickly as possible.