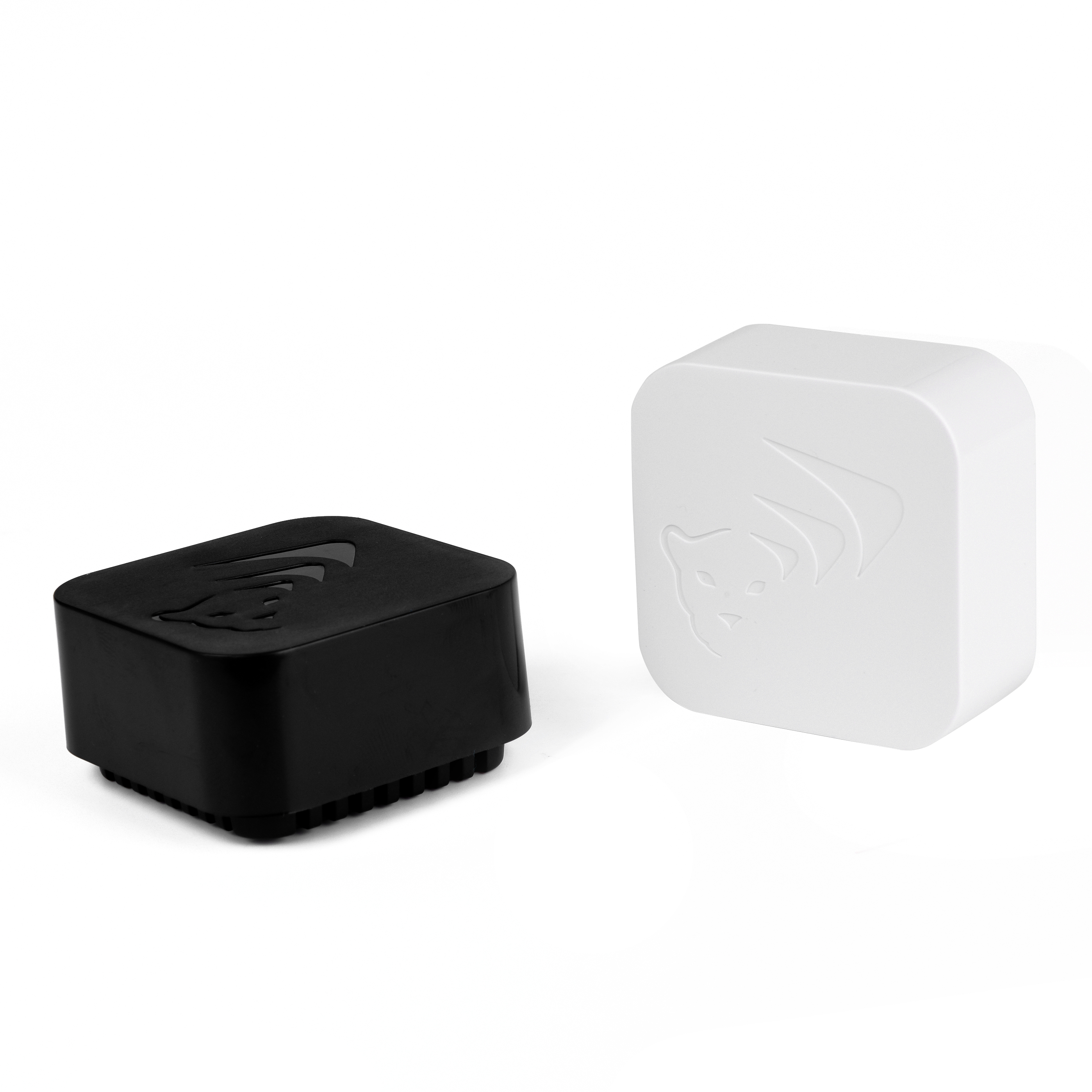 WiCub is a World First; a small battery-powered device that measures temperature and humidity 24/7, saves the readings and emails them straight to you everyday. If at any time the readings exceed the pre-specified alarm threshold bands, an immediate email alert will be sent so you can take appropriate remedial action.
As an Amazon Associate we earn from qualifying purchases.
Quick Start Guide
Configure WiCub is 4 Easy Steps:
Here are some YouTube videos to help you get familiar with WiCub.
This is how you turn WiCub On and Off.
Update your alarm thresholds? Change your e-mail address? Changed your WiFi password? Enter Config Mode!
Install mode allows you to place your WiCub in its intended location and verify that it is still in range of your WiFi network. You have 5 minutes! Go!
WiCub LEDs doing this funky dance? Then WiCub cannot connect to your WiFi network. Go to Config Mode and try again!
If all else fails, Factory Reset!!
LED Indications
| LED State | Status |
| --- | --- |
| Red LED flashing | WiCub is in CONFIG MODE. |
| Yellow LED flashing | WiCub is trying to connect to your WiFi network. |
| Yellow LED ON | WiCub could not connect to your WiFi network. |
| Orange LED flashing | WiCub is in INSTALL MODE. |
| Orange, Yellow & Red LEDs ON | WiCub is Powering Up or Down. |
What batteries does WiCub use?
WiCub uses 2 AAAA (quadruple A) batteries.
How long do the batteries last?
Will I get a low battery alert?
Every WiCub e-mail shows the current state of the battery.
How often will I get a temperature/humidity alert?
WiCub sends one temperature alert every day if the temperature is out of its set limit.
WiCub sends one humidity alert every day if the humidity is out of its set limit.
In any 24 hour period you can receive a maximum of 2 alerts a day.
How often is the temperature and humidity reading taken?
What is the temperature/humidity measurement accuracy?
Temperature Sensor – accuracy +/- 0.3°C
Humidity Sensor – accuracy +/- 2% RH
What happens to the data if my WiFi network is switched off?
WiCub stores the readings and will attempt to transmit the data every day.
How many readings can WiCub store if it cannot connect to the WiFi network?
WiCub can store 300 readings (approximately 3 days)
How often does WiCub sync its internal time?
Time is synchronized daily.
Does WiCub handle Daylight Light Saving?
Yes, this is done automatically; just set the correct country and region.
What are the dimensions of WiCub?
How do I update the alarm threshold settings?
Hold the power button until the Orange LED turns OFF, then release it – WiCub will then go into Config Mode (Red LED flashing). For more information on how to setup your WiCub, please see the Quick Start Guide above.
Can WiCub display Temperature in Fahrenheit?
Yes it can 🙂 – Temperature Unit can be set in Config Mode.
Release Notes
v1.0.0 - March 2017
 - First Production Release
v2.0.0 - March 2018 
 - Bug fixes
 - Certificate Updates
 - Performance Enhancements
v2.1.0 - April 2018
 - Certificate Updates
v2.1.1 - June 2018
 - Performance improvement
v2.1.2 - July 2018 
 - E-mail address length increased