What is WiCub?
WiCub is a small battery powered device that measures temperature and humidity, saves the readings and emails them to the user at the end of the day. If at anytime, the readings get out of the specified bands, an immediate email will be sent.
Very little configuration is required to make the device work. Simply register it onto your WiFi network, configure the email address to send the information to and if required, configure the alarm thresholds. All this can be done via a simple web portal using your PC or smart phone.
Once configured, place the device in the desired location and let it do it's job. You can be assured your assets are being monitored and you will receive notification should the temperature or humidity hit the alarm thresholds.
Features
Some of the features include:
WiFi Enabled – 802.11bgn – connects to your WiFi router
Battery Powered – 12 month battery life. Replaceable, of course
Temperature Sensor – accuracy +/- 0.3°C
Humidity Sensor – accuracy +/- 2% RH
Alerts – sends email alert when an alarm condition is triggered
Data History – data is measured and saved every 15 minutes
Daily Email – sends a daily email with all data saved during the day
It's Your Data – no requirement for either a web portal or cloud storage and the data belongs to you
Simple – can be configured from PC or any smart phone web browser (no mobile App required)
Over the Air (OTA) Upgrades – Firmware updates over the WiFi network
Local Time Zone Support – use anywhere in the world with the correct local time automatically adjusted for daylight saving
Small Footprint – so it can be used pretty much anywhere (50x50x25mm)
Stylish – available in Smart Black or Cool White
Fully Certified – including CE and FCC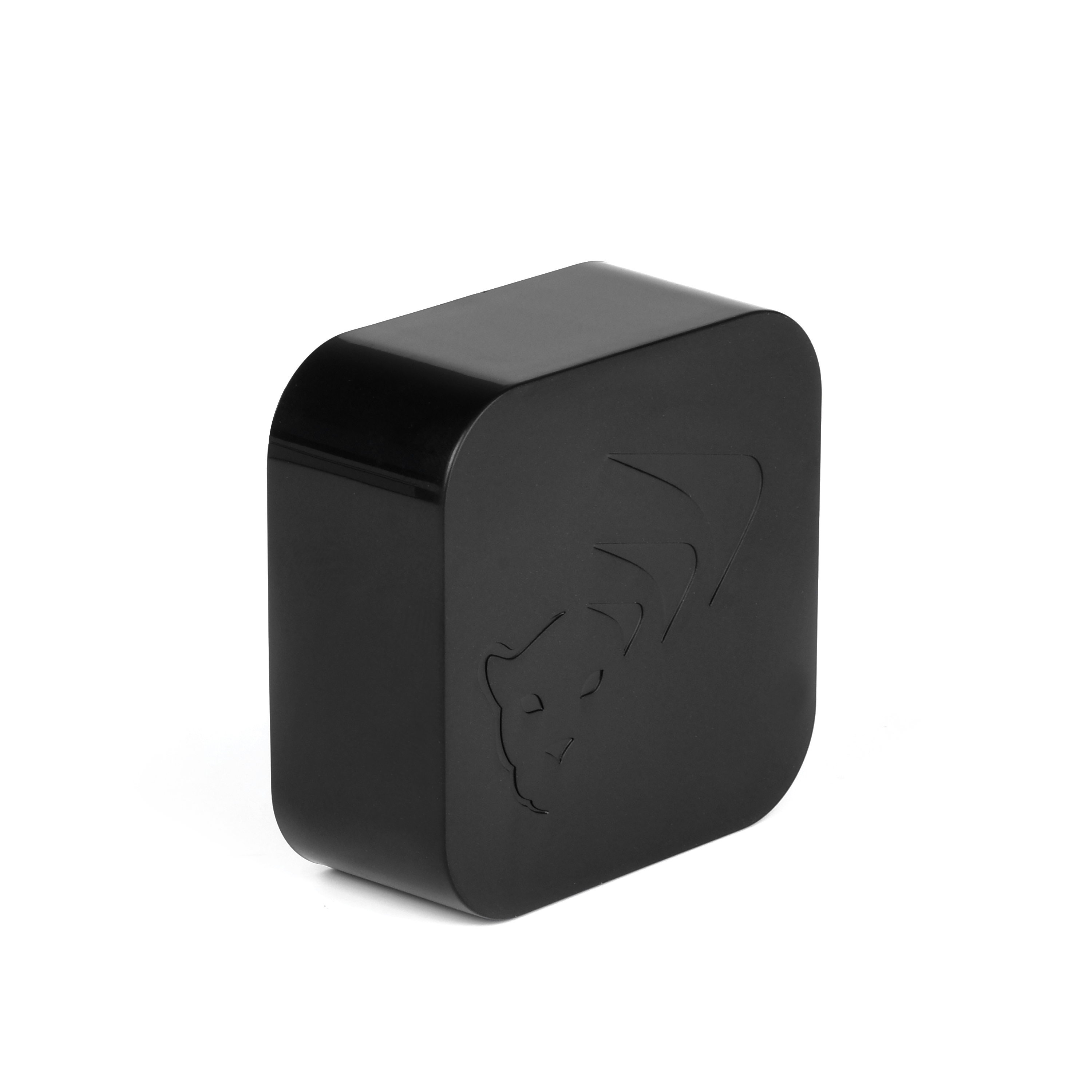 Applications
WiCub can be used in many applications. If you want to measure temperature or humidity, WiCub is the device for you. Below is a short list of some applications:
Application
Information
Indoors (Home Comfort)
Temperature is normally controlled by thermostats in the home and placed in one part of the home.
Humidity is not easily measured in most homes. With constant heating and lack of fresh air, a drop in humidity can cause skin agitation to some.Ensuring proper indoor humidity has important skin allergen and other health benefits by inhibiting the growth of mold, bacteria, viruses, fungi, mites and other asthma inducing agents.Reduce your Energy Bills by avoiding over-heating in winter and over-cooling in the summer and managing the settings in every room more accurately.
Baby's Room
Young children and elderly are more sensitive to environment changes.

You can help your baby to sleep safe and sound by managing the temperature (16°C-20°C) and humidity (30%- 60%) in the room.
If you baby gets too hot, she may be more at risk of sudden infant death syndrome (SIDS).

Fridge/Freezer Monitoring
A fridge should have a temperature of between 3°C and 5°C. Any higher and the food will go off, any lower and you'll lose nutrients and fresh food can be ruined.
The ideal freezer temperature is -18°C which will store food safely and stop bacteria forming.
Greenhouses
Depending on the products being grown in the greenhouses, the atmospheric condition is important to get best results
Office Comfort
The temperature in workrooms should not fall below 16°C or 13°C if the work is physical.

Heating in building can also result in a drop in humidity causing skin agitation to some.

Laziness, skin agitation, dry eyes, asthma are typical problems due to incorrectly set temperature and humidity in buildings.

Mold Growth in your Home
Mold may begin growing indoors when mold spores land on surfaces that are wet. There are many types of mold, an none of them will grow without water or moisture. Molds have the potential to cause health problems as they produce allergens (substances that can cause allergic reactions), irritants, and in some cases, potentially toxic substances (mycotoxins). Allergic responses include hay fever-type symptoms, such as sneezing, runny nose, red eyes and skin rash. Molds can also cause asthma attacks in people with asthma who are allergic to mold.

You cannot get rid of all mold and mold spores indoors but the spores will not grow if moisture is not present. Indoor mold growth can and should be prevented or controlled by controlling the moisture.

Keep indoor humidity below 60% (ideally between 30%-60%).

Timeless Books

The life of your books is affected by the temperature and humidity they are stored in.
Restaurant
Ensure that perishable food items are always maintained at the proper environmental conditions (especially temperature).
Wine cellars
The ideal temperature for wine storage in homes is 10°C to 15°C. Much warmer temperatures accelerate the ageing process of the wine.
Low humidity can make the cork start drying and allowing oxygen to enter the bottle. Excessive humidity has risk of damaging the wine labels and hinder identification and resale value. 75% humidity is normally cited as ideal.
Artwork storage
Temperature and Humidity affect storage of your valuable artwork. The general rules are to keep the temperature variation within 20°C over a 24 hour period.
Humidity is more critical and should be kept within 20% over a 24 hour period. Variations beyond these parameters can cause bullseye cracking (like a spiderweb) on the surface.
Cigar storage

 

Cigars are stored in Humidors that maintain a constant humidity.
The ideal humidity is around 68-72% and should not go higher than 75% due to the possibility of hatching tobacco beetles!
Lens Storage
Protect against Fungus Growth on your lenses by making sure the humidity where you store is less than 60%.

http://lenses.zeiss.com/camera-lenses/en_gb/website/service/fungus_on_lenses.html

Warehouse
Managing Building environment conditions both for working environment and Energy costs.
Server Room Monitoring
A telecommunications equipment cabinets require climate control for thermal management.   Increasing relative humidity can indicate air conditioning problems ahead of rising temperature, giving an early indication of potential system failure before the electronics are damaged or an outage occurs.

It is important to set the alarm thresholds for both temperature and humidity during the server room design stage and ensure adequate air flow and conditioning is part of the design.

Clean Rooms
World Health Organization (WHO) has produced guidelines for the environmental monitoring of clean rooms in vaccine manufacturing facilities.

http://www.who.int/immunization_standards/vaccine_quality/env_monitoring_cleanrooms_final.pdf

HealthCare
Uses include:

Hospital Pharmacy refrigerators and freezers
Blood and Tissue refrigerators and transport coolers / equipment
HCP/P and sample freezers
Cold Rooms, Clean Rooms and Laboratories
ORs' and Procedure Rooms

Ensure that blood, tissue, medication and food refrigerators are kept at safe temperatures at all times.

Humidity measurement can be challenging and important in procedural rooms, neonatal areas and areas used for drug compounding.

http://www.vaisala.com/en/lifescience/applications/hospitalpharmacymonitoring/Pages/default.aspx

Manufacturing
High Humidity can cause corrosion of components

Low humidity can cause static, hence damage the components even before they are delivered to the customer

Vivariums
This is an area, usually closed, for keeping and raising animals or plants for observation and research.

A vivarium may be small enough to sit on a desk or table, such as a terrarium or an aquarium, or may be a very large structure, possibly outdoors.

Large vivaria, particularly those holding organisms capable of flight may have double doors to prevent escape.

The condition monitoring of these structures can be very critical and equally important will be the circulation of the air.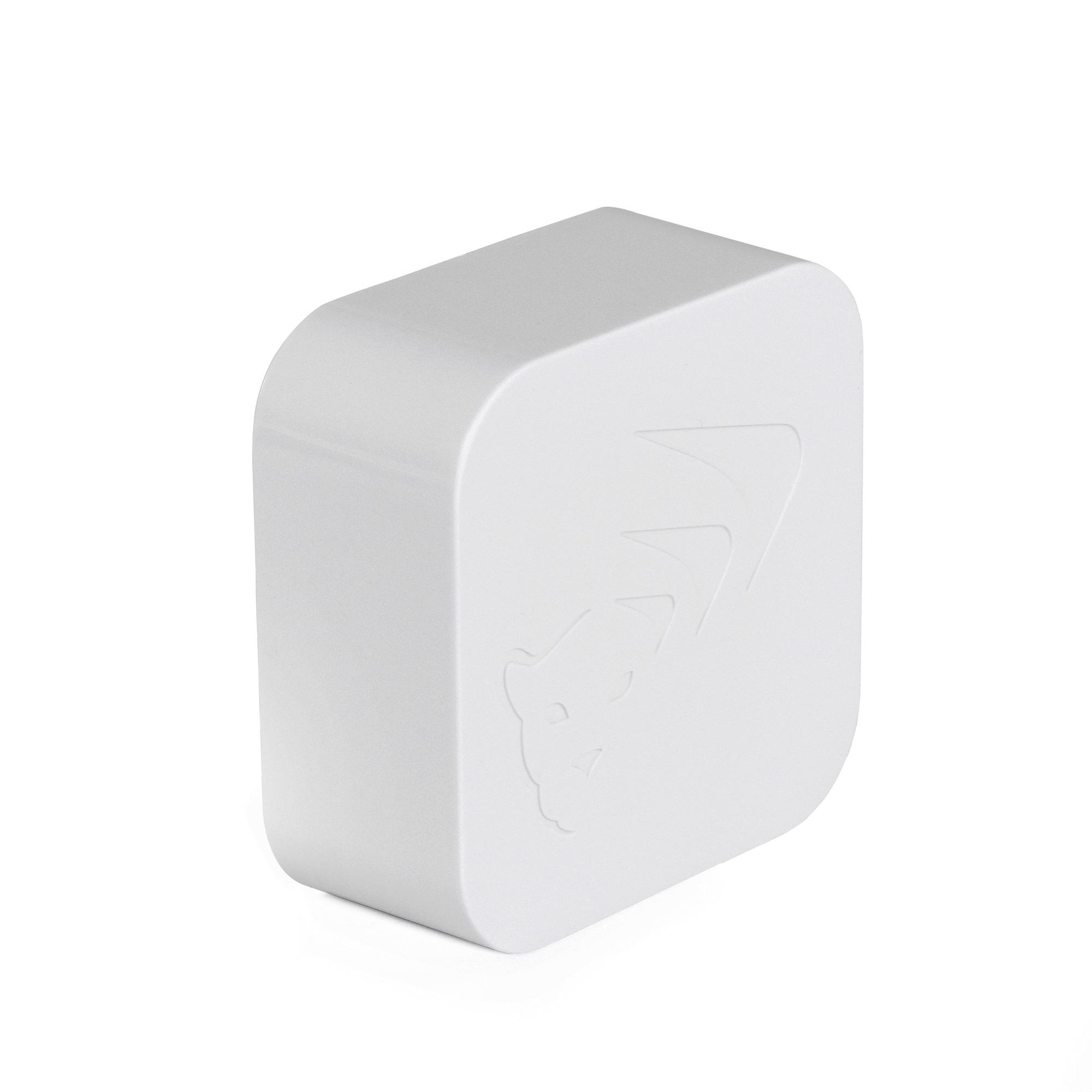 The Data
For those concerned about their sensitive data and availability of their information on the Cloud or third party portals, WiCub has addressed this by ensuring your data only belongs to you. Data is sent from the device to your designated email address.
If you have your own applications that can manage the data, a simple utility can be developed to manage the incoming emails and add them into your monitoring and management system
The WiCub Portal
At this stage there is no Web Portal for WiCub. Mesh-Net can offer developing Web Portals and Applications to suit your requirements. Please feel free to discuss with us.
About Mesh-Net
Mesh-Net have developed WiCub to provide the most flexible IoT device in the market today. Our wireless experience allows us to understand and manage the technical challenges in battery powered devices whilst maintaining key features clients require in their applications.
Feel free to contact us for further information on sales@mesh-net.co.uk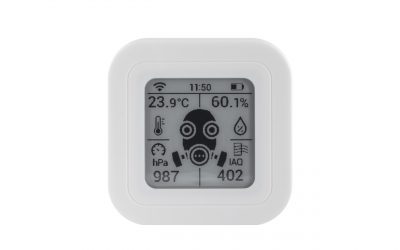 At this present unprecedented time, the main topic for many discussions is COVID-19 and how it has affected your business and working methods.  Data sources have shown concentrations of Nitrogen Dioxide (NO2), a pollutant mainly emitted by road transport have...