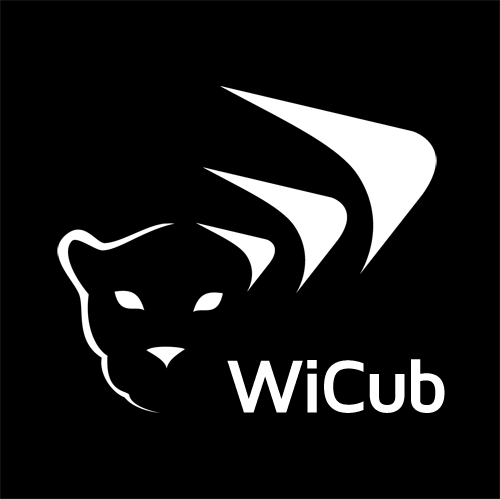 WiCub 2: Indoor Air Quality Monitor
High quality e-ink display. Easily know what your Indoor Air Quality is.

Supports 2.4Ghz WiFi – 802.11bgn
Receive a daily email report with charts for IAQ, temperature, humidity & pressure.
Visual & e-mail alerts. Receive up to 10 alerts per day based on your configuration.
Detects Volatile Organic Compounds (VOCs) from paints (such as formaldehyde), lacquers, paint strippers, cleaning supplies, furnishings, office equipment, glues, adhesives and alcohol.
IAQ range from 0 to 500
Temperature range from 0°C to 40°C with a ±1.0°C accuracy
Humidity range from 0% to 100% RH with a ±3% accuracy
Pressure range from 300 to 1100 hPa with a ±0.12 hPa accuracy
40+ day battery life on a single charge.

Simple visual guided setup.
How do I setup WiCub 2?
Push the button for 3 seconds and release to start up WiCub 2.
If you'd like to use WiCub 2 in display only mode no further setup required 😃
For setting up to your WiFi, press the button once until the WiFi setup icon is shown and follow the super easy instructions on the display to complete your setup. Enjoy 😃
How do I power down WiCub 2?
Push the button a few times until the power icon is displayed.
Wait for a couple of seconds for WiCub 2 to power down.
Simple 😃
| | | |
| --- | --- | --- |
| IAQ Index | Emoji | Air Quality |
| 0 – 50 | | Good |
| 51 – 100 | | Average |
| 101 – 150 | | Little Bad |
| 151 – 200 | | Bad |
| 201 – 300 | | Worse |
| 301 – 500 | | Very Bad |
Is the battery replaceable?
No – WiCub 2 uses a rechargable battery that lasts 40+ days. Charge it using the USB micro port on the side.
Can I see a sample report?

How many email alerts can I get in a day?
WiCub 2 sends out a maximum of 10 email alerts per day. This could be a mixture of IAQ, temperature, humidity and pressure values that are out of their set bands.
The temperature seems much higher when charging.
Yes that is expected as the internal battery, like all rechargable batteries, warms up during charge. A temperature compensation algorithm is in place during the recharge cycle that affects the accuracy of the sensor. The temperature normalises within an hour from when the charge is complete.
Can you customise WiCub 2 for me?
Yes we can – we have done custom firmware developments for some of our other clients. Please contact us for more information.
What sensor does WiCub 2 use?
WiCub 2 utilizes the Bosch BME680 sensor, a MEMS micro-hotplate MOX (metal-oxide) gas sensor.
How do you calibrate the sensor?
Calibration is performed automatically in the background if the sensor is exposed to both clean and polluted air for approximately 30 minutes each.
What gases does WiCub 2 measure ?
The sensor value increases or decreases based on the reaction of the gas-sensitive layer to oxidizable or reducible gases in the air.
Thus WiCub 2 is sensitive to nearly all VOCs but remains a tVOC sensor (i.e. is not selective to specific compounds).
What approvals does the sensor have?
As the sensor is primarily used for CE applications and not for use in safety applications, it has been qualified against JEDEC qualification test methods and ISO16000-29 Profile.
v1.00 - January 2020 
- First Production Release
v1.01 - February 2020 
- Low battery threshold adjusted
v1.02 - February 2020 
- Performance Enhancements
v1.03 - March 2020
- Fahrenheit mode computation fixed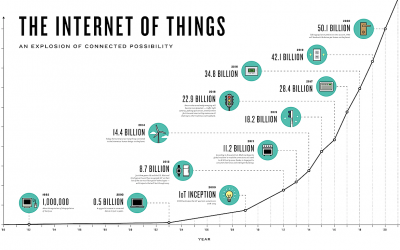 The Internet of Things (IoT) provides devices with the ability to transfer sensor data on the Internet without requiring intervention. The name has evolved from the convergence of wireless technologies and the Internet. Many M2M companies have been providing sensors...