BluMesh® is Mesh-Net's new proprietary Bluetooth5 MESH networking protocol developed for Industrial IoT (IIoT) applications including Smart Buildings, Lighting, Metering, Wireless sensor networks, Renewable Energy, Data Centres, Remote Monitoring, Industrial and Home automation.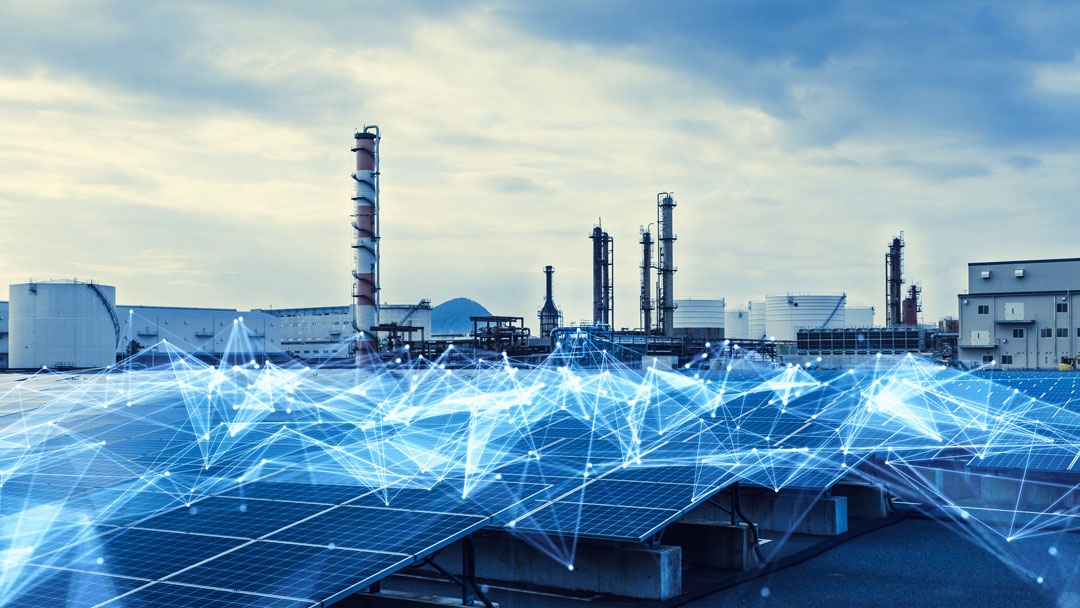 Powerful
Utilising the newly released larger data packets in Bluetooth5, BluMesh provides not only the ability to build large sensor networks but also minimise the developers headache in developing the networking strategy for their sensors.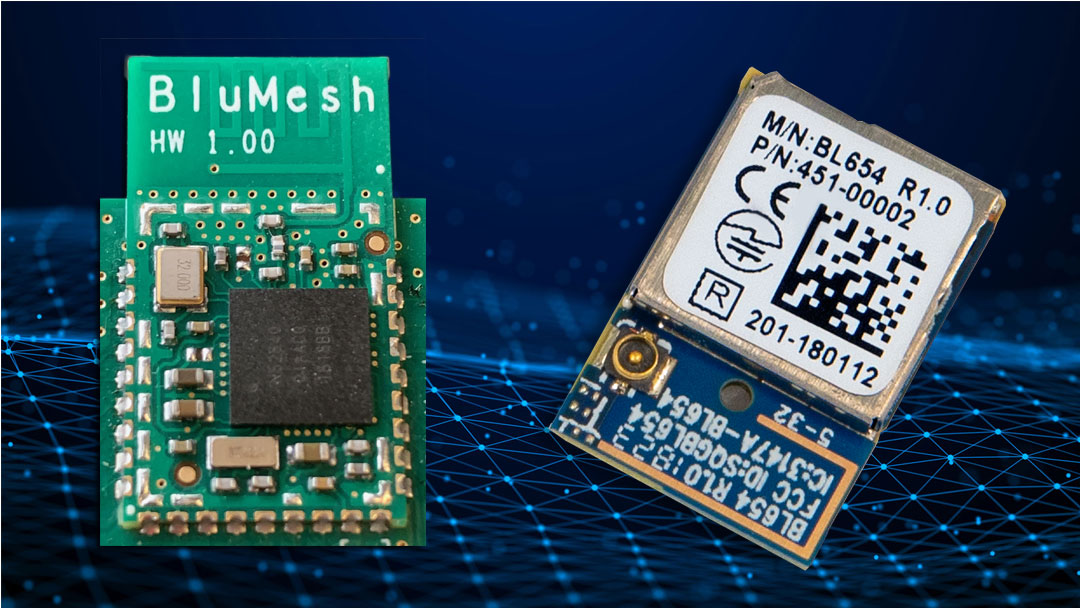 Simple to use and deploy
Developers can now focus on the business needs and leave all the complicated mesh networking setup, data transporting and control on BluMesh.  
BluMesh is available on Mesh-Net's own Bluetooth5 module or can be provided on other off the shelf modules such as the Laird

BL654

.

Secure
BluMesh has multi layered security built in. Separate network keys and application keys with end to end data encryption using industry standard AES-128. Capability to remotely refresh keys mitigates against trash can attacks.
Scalable
Propagate data through hundreds or thousands of nodes. BluMesh allows for dense and large scale deployments in the most challenging enviroments.
Reliable
With every node in the network capable of communicating with every other node, builds in network redundancy with no single point of failure.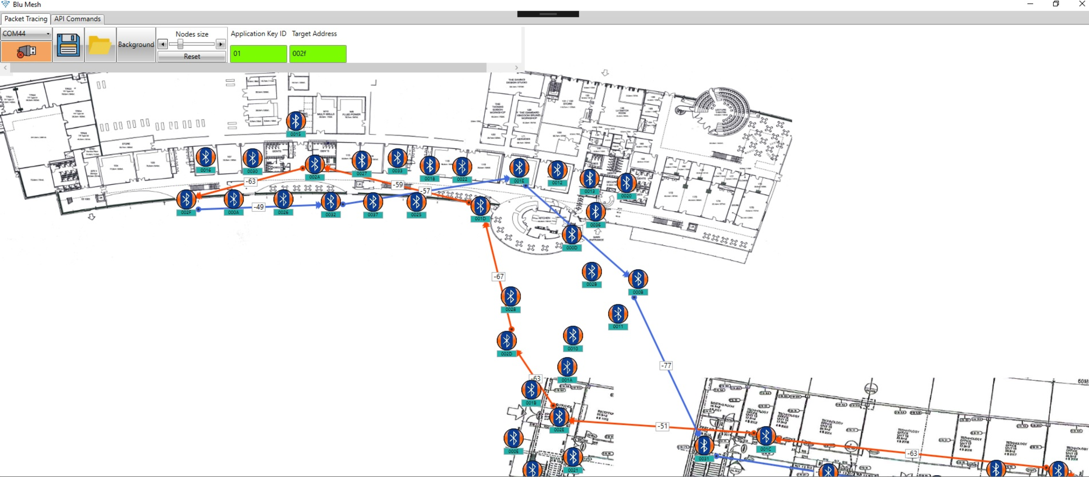 BluMesh Software
Visualise your network with packet tracing
Quick Start Guide
Simple API Commands
BluMesh Evaluation Kit
The BluMesh Evaluation Kit allows for quick and easy evaluation of BluMesh mesh networking technology for your application.
The BluMesh Eval Kit has the following sensors onboard:
Temperature Sensor
Humidity Sensor
Gyroscope
Accelerometer
3 Push Buttons
5 LEDs
Developers can quickly get familiar with the easy API commands to configure and test their mesh network. Option to write code for the micro or communicate directly with the BluMesh module via USB.
Get in touch for pricing and more information.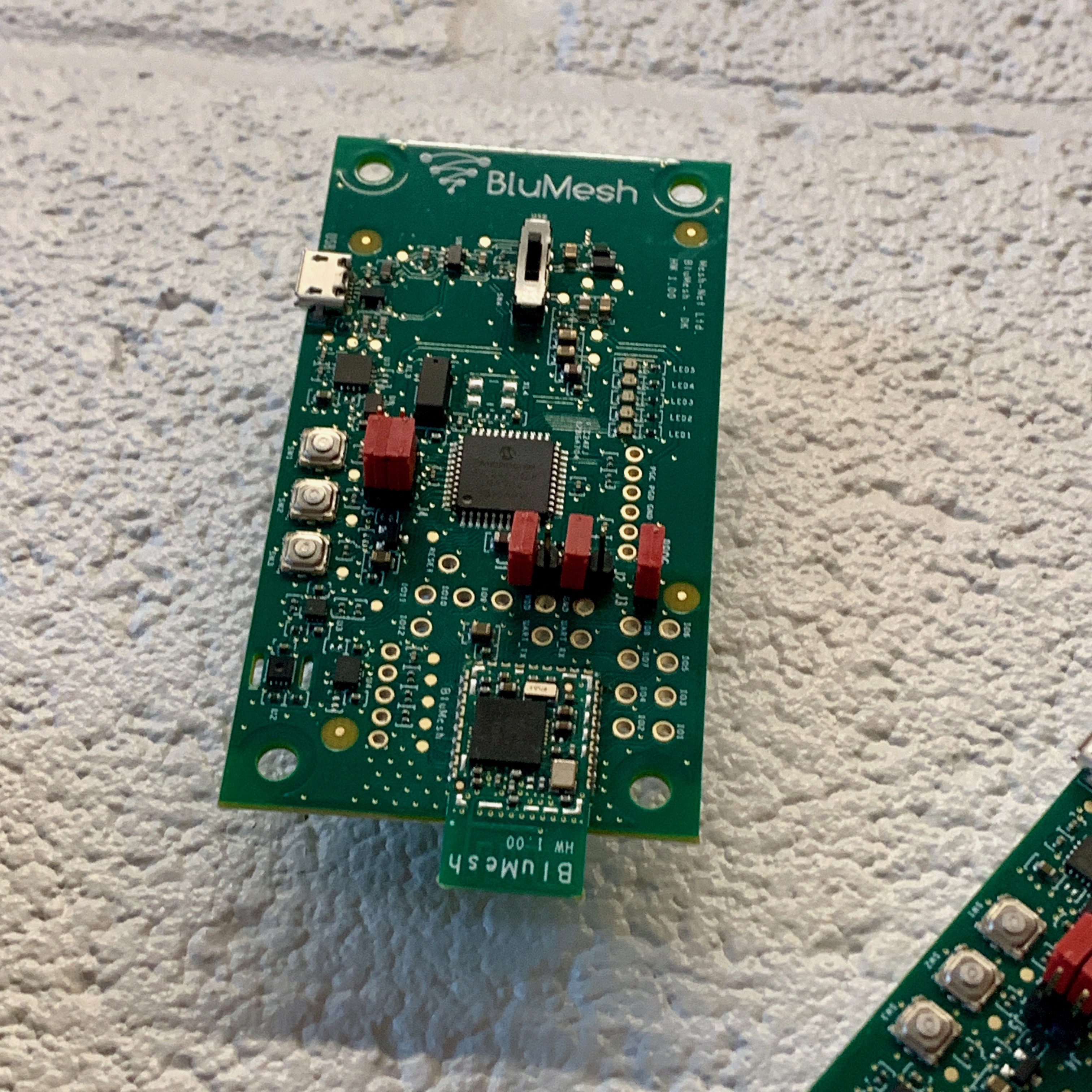 Experience BluMesh
Get in touch to arrange a live demo. We are looking forward to hearing from you.